Collections
Shop for artwork based on themed collections. Each image may be purchased as a canvas print, framed print, metal print, and more! Every purchase comes with a 30-day money-back guarantee.
About Mae Wertz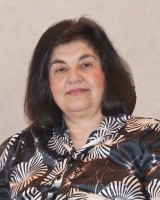 As I remember the interests I have pursued at different times in my life; such as, cooking, sewing, hairstyling, cleaning, storytelling, teaching, and photography, I begin to see a common thread that runs through them--Mae's design and style.
The food I cook is nutritionally balanced and includes a variety of co-ordinate colors. So, when the food is served on a plate, it is appealing, appetizing and balanced in nutrition and color--a plate of art. In 1993, I owned the Mediterranean Market and Cuisine.
In high school and college, I sewed all my clothing. I created outfits that I could buy for a fraction of what it would cost in the store. All thanks to Marlene Gilleroth (a Seventh-day Adventist missionary in Beirut, Lebanon) who taught me how to sew at an early age. In so doing I was more comfortable in my clothing. I also fixed my hair and the hair of many girls that lived in the dormitory at Middle East University in Beirut, Lebanon. When I was through with a hairdo, it was a piece of art. I still fix my own hair.
Cleaning and organizing my house is another aspect of my artistic design and style. Each shelf in my house is its own painting. The artifacts on the shelf are balanced in weight, color, and positioning. I have to teach every person I hire to clean my house--how to clean, dust, and mop in my style. I supplemented my income as a student, by cleaning other people's homes.
And finally, my individual style in storytelling and teaching. I tell children stories with such a drama and involvement on my part and their part that children will always remember the story and the storyteller. It is rewarding when children point me out in crowds or remember the experience twenty years later.
In a similar way, I approach my photography. My style and creativity begin in the field. The composition of a scene I photograph has to be appealing to the eye. It has to be balanced visually and every element within a frame complements the other in size, positioning, color, and exposure. When I download the raw files into Photoshop, I adjust the exposure in Bridge, straighten and crop the image in Photoshop, adjust shadows and highlights, color density, contrast, and at last sharpen the image. The purpose of this workflow is to achieve balance and visual appeal.